aLOKSAK and OPSAK Technologies
Waterproof to 200 ft / 60 m

Electronics, personal items and firearms are damaged from exposure to the environment. aLOKSAK is the only re-sealable, flexible storage bag offering protection from the elements.

The multi-patented, light-weight, and hermitically sealed storage system prevents air, humidity, water, dust and sand and snow from harming your valuables. The passage of time can also deteriorate precious keepsakes – but not when stored in our aLOKSAK brand bags.

NO BPA or harsh chemicals are ever used in the manufacturing of our bags.

MSDS sheets, technical data sheets and Regulatory Information sheets are available on our aLOKSAK and OPSAK bags upon request.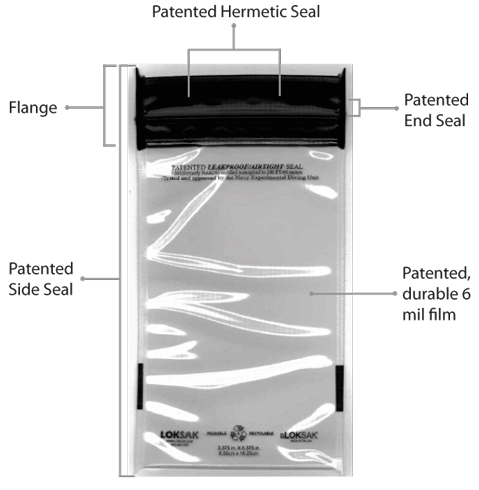 OPSAK BAGS ARE RESEALABLE AND PROVEN TO BE ODOR-PROOF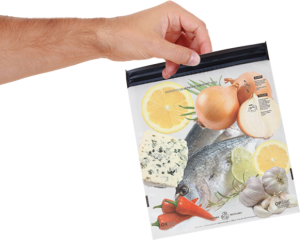 OPSAK is the cutting edge product in a class of its own— Why? — it allows you to perform your duties rather than worry about attracting critters that would normally smell the odors from traditional storage containers.
We use the same seal on OPSAK as we do on aLOKSAK, making it both a waterproof and odor barrier bag.
Need to take it a step farther?  They can also be used to pack out body waste.
At a recent Military TNT testing and evaluation event, we were able to have our SHIELDSAK tested by the latest, state-of-the-art hacking equipment on the market today.  We are pleased to announce that our SHIELDSAK rendered our phones untouchable even from only inches away!
SHIELDSAK has been tested by Keystone Compliance, a Full Service, Accredited Compliance Test Lab using the Mil-DTL-83528C Method.  Tested from 30 MHz to 10 GHz with an average attenuation of 72 (dB)